Made to Order Cowtan Stripe Pillows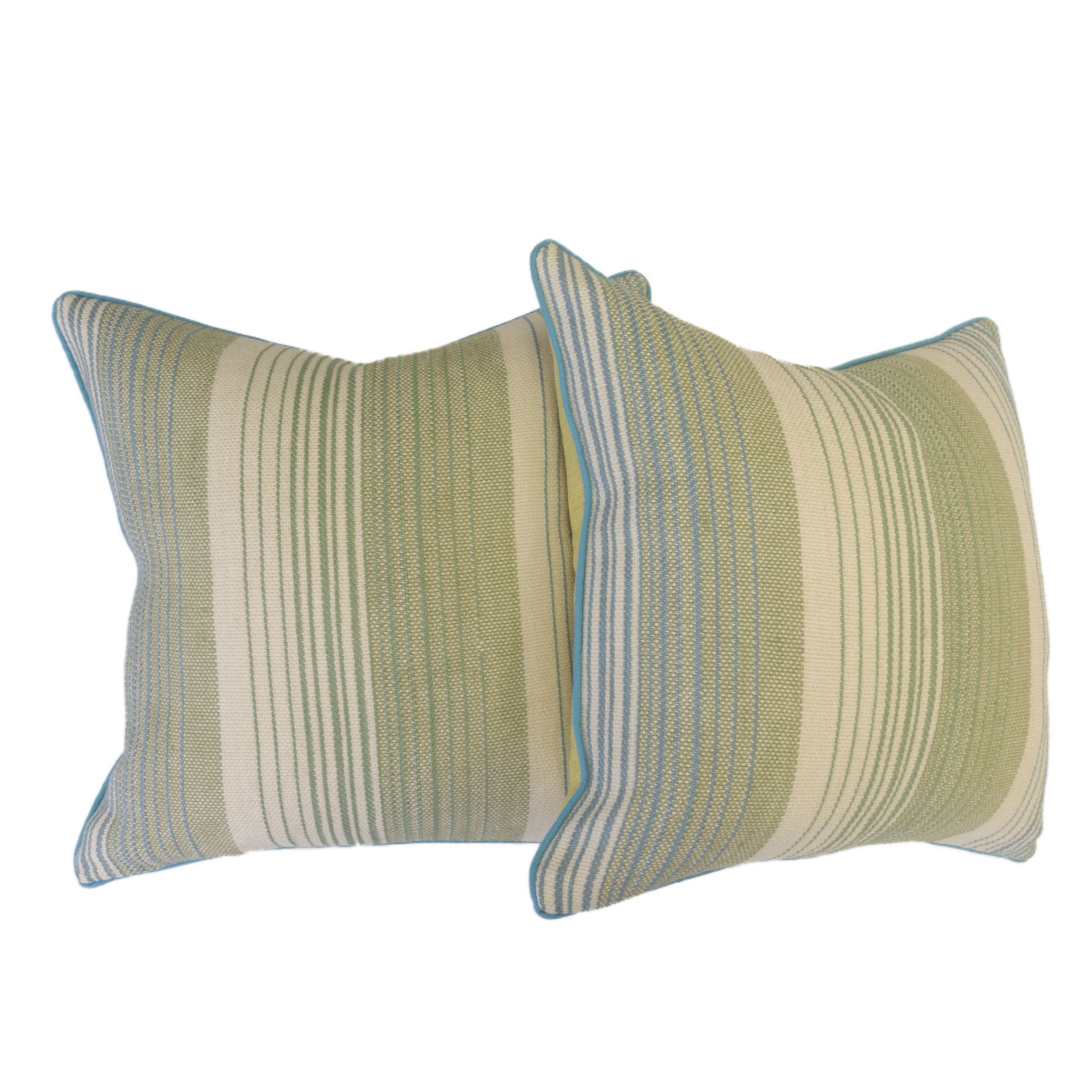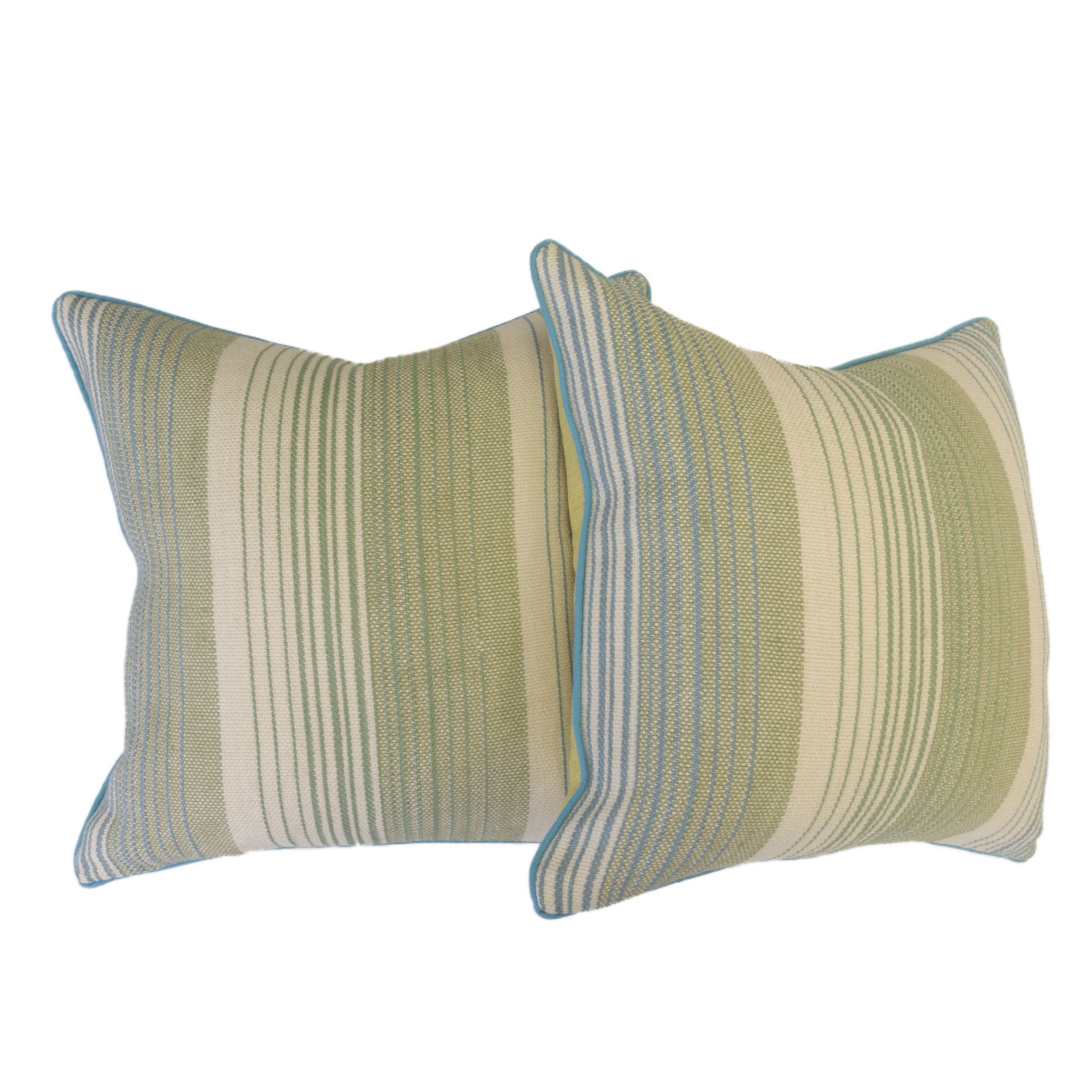 Made to Order Cowtan Stripe Pillows
Description
A pair of hand sewn throw pillows with turquoise and green stripes on a cream cotton/linen blend. The back is sewn in a green linen fabric that has a subtle metallic weave. Made to order.
Prices
$500 for the pair.
Custom size may change price.
Measurements
22" x 22".
*For custom orders please allow 6-8 weeks for production.